AMASC Ireland - Sacred Heart Schools unite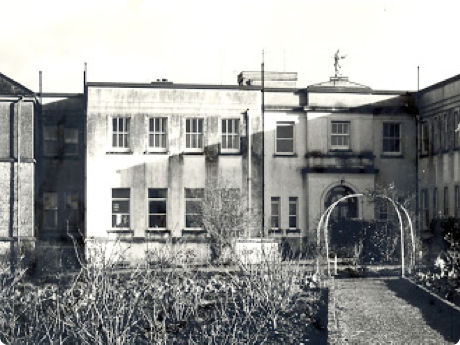 About AMASC
AMASC Ireland represents Ireland on the European and International Committees of AMASC International. The world is quickly becoming more and more connected. We see huge benefit in past pupils developing connections with one another worldwide.
Chaired by Joanne Sheehan (Monkstown Past Pupil), AMASC Ireland is a busy past pupil organisation, holding many events throughout the year – including monthly Coffee Mornings in the Sophie Barat Residence (Lower Kilmacud Road) and a monthly Film Club in The Odeon Cinema, Stillorgan.  AMASC also organises an annual trip to the home of Saint Madeline Sophie Barat in Joigny, France.  Just like MAPPA, AMASC is run by a voluntary committee, with administrative support from the Past Pupils Office.
Events
On the second Saturday of every month, from 10.30am to 12.00pm, AMASC hold Coffee Mornings in the Sophie Barat Residence in Mount Anville. These are free of charge, and open to all Mount Anville past pupils.
These mornings provide a great opportunity for residents of the Sophie Barat Residence, past pupils of all Sacred Heart Schools, and religious to meet.
AMASC Ireland proudly organise annual visits to the home of St Madeleine Sophie Barat in Joigny, Burgundy, France. The trip includes a visit to St Francis Xavier Church, and the Rodin Musée and Gardens in Paris.
For more information, get in touch!
" alt="" >
" alt="" >
" alt="" >
" alt="" >
" alt="" >
" alt="" >
" alt="" >
" alt="" >
" alt="" >
" alt="" >
" alt="" >
Get in touch today
If you'd like to find out more about AMASC Ireland, head over to the AMASC website, where you will find local and international news, as well as details of AMASC events. Alternatively, get in touch using the details below.
Johanne Sheehan
T: 087 4105588
Past Pupils' Office
T: 01-2783362
AMASC
W: amasc-ireland.org/