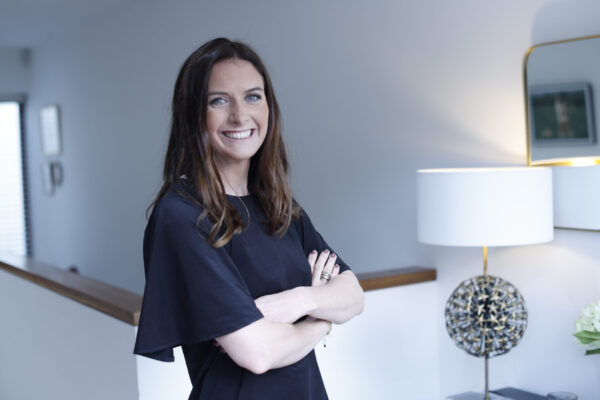 RUTH NOBLE INTERIORS
I graduated from Mount Anville in 2000. I always had a personal passion for design and interiors, upon completing an Arts degree in UCD I undertook a full time course in Interior Design in Dublin and worked for a couple of years in Ireland. With an ambition to gain experience in a larger city I moved to London under an offer for the role of Interior Designer, engaging in the interior design of high end luxury properties in London and in Europe. My role incorporated design, project management, sourcing and procurement of all aspects of the interiors from flooring, kitchen specification to sanitaryware, lighting, fabric, furniture, art and accessories. I gained five years of experience carrying residential interior projects from conception through to completion. In this time I accumulated extensive industry knowledge and experience, I collated an impressive sourcebook of interior suppliers.
I always had an intention to set up my own company and so in 2016, on my return from London, I established RUTH NOBLE INTERIORS in Dublin. The business started as an Interiors Consultancy Service, there was a requirement for this kind of offering in Ireland at the time. I engage with clients on new builds, renovations and project management of residential projects from conception through to completion. I liaise with the project architects, contractors and specifiers in order to achieve the optimum outcome for the clients and their homes. I present schemes for the property and specify all aspects of the Interior Design of the properties, sourcing and supplying fabric, wallpaper, lighting, flooring and furniture from the RUTH NOBLE INTERIORS collection. I also undertake property fitout projects with private clients and investors in which we fitout properties which are due to be placed on the market for sale or for rental. A lot of this work comes through property agents.
I deliver interior projects for clients by engaging with them to bring the creative vision to life both aesthetically and practically, within budget. Offering a turnkey service which is both accessible and unique to them and their project requirements.
Having spent years sourcing for projects internationally and through feedback from clients I felt there was a need to specify and supply unique, high quality fabric, lighting and furniture within residential projects but also to present an offering of these pieces and so I launched an online interiors store, pieces are posted daily to the Instagram page @ruthnobleinteriors