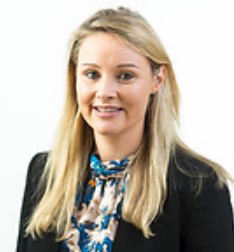 Marie-Louise Kelly, class of 2000, CFO Orix Aviation 
Marie-Louise is the Chief Financial Officer of ORIX Aviation, a position she has held since March 2016. She is a Board Director of the company since 2018.
Marie-Louise joined ORIX Aviation in 2009. Prior to being appointed to her current role, she held various roles across finance, commercial, corporate planning and structuring.
Marie-Louise has over thirteen years' experience in financial services. Prior to joining ORIX, she trained in KPMG Dublin's Financial Services Tax division.
She holds an Honours Bachelor of Commerce degree and a Master of Business Studies from University College Dublin. Marie-Louise is a Chartered Accountant and Chartered Tax Advisor. She has also been appointed as Vice Chair of industry lobby group, Aircraft Leasing Ireland.
"Even twenty years after leaving Mount Anville, I feel an immediate sense of familiarity and  friendship when I meet members of the class of 2000, no matter how long it has been since we last met.   What constantly amazes me when I meet  past pupils who were in other years in the school at the time, is that while their names are not always familiar, their  faces are, even years later. I meet past pupils in every aspect of life, be it in work, socially or more recently, meeting many past pupils while dropping our daughters at the Montessori School and it is so lovely to experience the sense of comradery and shared experience that exists between past pupils of Mount Anville."