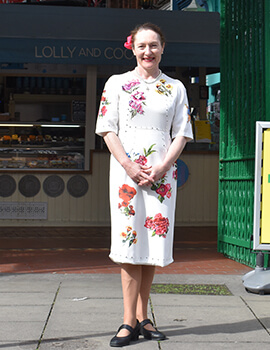 Gwen Layden, class of 1987, Landlord Georges Street Arcade
Ireland's first and longest continuously trading shopping centre , Georges Street Arcade opened its Gates in 1881 .
40 unique businesses have their home under this roof .
On leaving school, for many of us the journey in education continued to be enjoyed at UCD. I studied for a Masters in Economics at UCD.  Four teenage Children, Parish work, and the welcome addition of New Nationalities to Ireland, all lend perspective to business decisions.
At Mount Anville, from the start, we learn to enjoy, and respect, and care for all the different Girls. The Mount Anville of my daughter now, Sisters in the 80s and Aunt in the 40's has changed little in that. This provides a foundation stone for business and for life .
My hope is, to provide a place to people to open a business easily, to maintain the architectural integrity of the building, and to afford an opportunity to people to grow their love of something into a business with dignity.
I hope that all who work at the Arcade and walk through will have happy memories of their time.