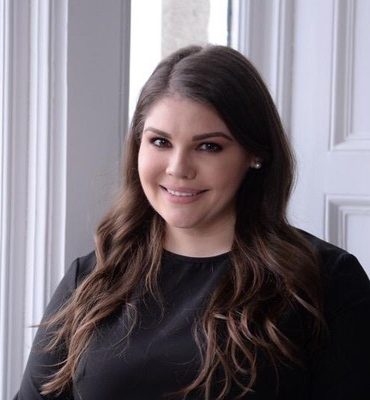 Christina Torsney Class of 2008 – MAPPA President
Christina graduated from Mount Anville in 2008 and went on to study Journalism and Media in DBS and then continued her studies with a Post Grad in Public Relations. Having worked in Public Relations for a number of years including working with Past Public Joanne Byrne at her company Presence PR, Christina decided it was time for a change and moved to the Construction Industry. Christina is director of Surface Renew which is Ireland's leading specialist in multi surface restoration, serves both the domestic market and large multi-national companies across various sectors including retail, construction, property letting, insurance, facility management and various government agencies.
Having been a 'Mountie from Birth' and starting in the Montessori at aged three and leaving the Secondary School at age 18, Christina is delighted to be back and involved with all things Mount Anville with her role as MAPPA President. Now in her second year as President Christina is looking forward to continuing her role with the support of her fantastic committee members and plans to make the next year even better than the last.